Denver Condo Mania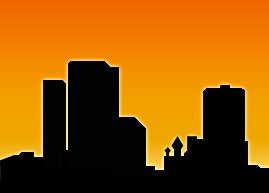 Areas > Condos For Sale

| | |
| --- | --- |
| # Active Listings | |
| Min Price | $0 |
| Max Price | $0 |
| Avg Price | $0 |
| PPSQFT | $0 |
Featured Communities in

The Residences at Penterra Plaza feature luxury, first-class condos designed to accommodate every need. Full concierge service, parking, full service business center, conference room, state-of-the art fitness facility, community sun terrace, and a game/tv room are all available to residents. There is even a McCormick & Schmick's seafood restaurant in the lobby. Conveniently located near the Denver Tech Center, two blocks from the Belleview light rail station, and only 20 minutes from ...

Situated smack dab in the middle of downtown Denver, Spire is a highly sought-after high-rise condo community with stunning views of the city and the Rocky Mountains. Featuring contemporary architecture with high performance LEED design and construction, these designer living spaces offer a host of amenities including a luxurious rooftop pool; terrace and spa; health club complete with a yoga garden; theater; several lounges; outdoor grilling area with fire pit; and a posh dog run. ...

Heather Gardens is a 55+ adult community situated on 200 acres less than a mile from the light rail station, I-225, and Cherry Creek State Park. Residences at Heather Gardens vary in style, from patio homes and townhomes to multi-story condominium buildings. Amenities include 24/7 security and maintenance checks, allowing residents to enjoy a virtually worry-free living environment. Heather Gardens offers over 100 recreational activities and classes. Within the community is the ...

| | |
| --- | --- |
| # Active Listings | 10 |
| Min Price | $434,900 |
| Max Price | $749,900 |
| Avg Price | $589,400 |
| PPSFT | $0 |





With its Mediterranean appeal and designer features, Tresana is an ideal place for those looking to live in style and comfort. An all-season spa, outdoor pool, and covered picnic pavilion are just a few of the private amenities offered to residents at Tresana. Located in Highlands Ranch, Tresana is close to numerous major shopping outlets, community parks, entertainment, and various fine dining options. When you want to hit the big city, Denver is only twelve miles away. ...
Browse Condos, Lofts and Townhomes by Community

ABITARE CONDOMINIUMS ... 1 Listing ... Priced at $209,900

ADAMS GARDENS ... 1 Listing ... Priced at $379,000

ALBION 7 ... 1 Listing ... Priced at $449,000

ALLISON CAMPUS IV ... 1 Listing ... Priced at $210,000

APPLE VALLEY ... 2 Listings ... Priced from: $185,000 to $214,900

APPLETREE EAST ... 1 Listing ... Priced at $179,000

ARBOR POINTE ... 2 Listings ... Priced from: $179,950 to $195,000

ARISTA ... 4 Listings ... Priced from: $409,000 to $579,000

ASH MEADOWS ... 5 Listings ... Priced from: $279,900 to $330,000

BAYBERRY ... 7 Listings ... Priced from: $165,000 to $200,000

BEACON POINT ... 2 Listings ... Priced from: $349,900 to $359,000

BEAR VALLEY CLUB ... 1 Listing ... Priced at $105,000

BELMAR BRENTWOOD MANOR ... 1 Listing ... Priced at $173,000

BELMAR PLAZA ... 1 Listing ... Priced at $460,000

BLUFFMONT ESTATES ... 1 Listing ... Priced at $425,000

BOYD PONDS ... 1 Listing ... Priced at $349,900

BRADBURN ... 1 Listing ... Priced at $465,000

BRANDON PARK ... 2 Listings ... Priced from: $199,000 to $225,000

BRANDYCHASE EAST ... 1 Listing ... Priced at $135,000

BRAVADO ... 2 Listings ... Priced from: $88,700 to $107,500

BREAKAWAY CONDOS ... 1 Listing ... Priced at $178,000

BRISTOL COVE ... 1 Listing ... Priced at $339,000

BRITTANY RIDGE TERRACE ... 2 Listings ... Priced from: $359,900 to $375,000

BROWNSTONES AT HIGHLANDS RANCH ... 3 Listings ... Priced from: $369,900 to $399,900

BUCKINGHAM OAKS CONDOS ... 2 Listings ... Priced from: $153,200 to $165,000

CAMBRIDGE COMMONS ... 2 Listings ... Priced from: $130,000 to $235,000

CAMERON AT THE LAKE ... 1 Listing ... Priced at $299,999

CANDLEWYCK ... 5 Listings ... Priced from: $226,400 to $325,000

CANYON CLUB CONDOMINIUMS ... 1 Listing ... Priced at $295,000

CANYON RANCH ... 2 Listings ... Priced from: $235,000 to $265,000

CARLYLE PARK ... 2 Listings ... Priced from: $315,000 to $315,000

CEDAR BRIDGE ... 2 Listings ... Priced from: $189,900 to $194,900

CEDAR COVE ... 3 Listings ... Priced from: $155,000 to $169,900

CENTURY HIGHLAND PARK ... 1 Listing ... Priced at $439,900

CHAMBERS RIDGE ... 2 Listings ... Priced from: $245,000 to $250,000

CHAPARRAL ... 1 Listing ... Priced at $155,000

CHARLESTON PLACE CONDOS ... 1 Listing ... Priced at $220,000

CHATEAUX AT AURORA PARK ... 2 Listings ... Priced from: $360,000 to $364,900

CHATFIELD BLUFFS ... 1 Listing ... Priced at $305,000

CHERRY CREEK TERRACE ... 2 Listings ... Priced from: $199,000 to $265,000

CHESTNUT ... 1 Listing ... Priced at $95,000

CINNIMON DOWN THE STREET ... 1 Listing ... Priced at $215,000

CLUB MONACO ... 1 Listing ... Priced at $210,000

CLUB VALENCIA ... 4 Listings ... Priced from: $89,900 to $107,000

COBALT ROW ... 3 Listings ... Priced from: $499,900 to $509,900

COBBLESTONE ... 1 Listing ... Priced at $249,900

COBBLESTONE VILLAGE ... 1 Listing ... Priced at $200,000

COLONY AT CHERRY CREEK ... 1 Listing ... Priced at $258,000

COLUMBINE LAKES ... 2 Listings ... Priced from: $299,900 to $299,900

COPPER OAKS ... 1 Listing ... Priced at $187,500

COPPER RIDGE ... 1 Listing ... Priced at $140,000

COPPERSTONE ... 1 Listing ... Priced at $250,000

CORNERSTONE ... 1 Listing ... Priced at $268,900

COTTAGE GROVE ... 4 Listings ... Priced from: $262,800 to $293,900

COUNTRY CLUB RIDGE ... 1 Listing ... Priced at $164,000

COUNTRY CLUB VILLAS CONDOS ... 4 Listings ... Priced from: $92,500 to $144,900

COUNTRY GREEN ... 1 Listing ... Priced at $239,900

DAKOTA STATION CONDOS ... 2 Listings ... Priced from: $235,000 to $295,000

DANBURY PARK ... 1 Listing ... Priced at $365,000

DANCING WILLOWS ... 1 Listing ... Priced at $452,000

DAYTON GREEN ... 1 Listing ... Priced at $177,000

DEER CREEK ... 3 Listings ... Priced from: $285,000 to $339,000

DEER RUN ... 1 Listing ... Priced at $257,000

DISCOVERY AT QUINCY LAKE ... 1 Listing ... Priced at $255,000

DRY CREEK ... 1 Listing ... Priced at $382,000

DRY CREEK CROSSING ... 4 Listings ... Priced from: $299,000 to $527,000

DUTCH RIDGE ... 2 Listings ... Priced from: $239,900 to $275,000

EASTMOOR PARK ... 1 Listing ... Priced at $239,900

EATON HEIGHTS ... 3 Listings ... Priced from: $459,000 to $505,000

EDENBROOK CONDOMINIUMS ... 2 Listings ... Priced from: $110,000 to $155,000

ELEVEN ONE ELEVEN ... 1 Listing ... Priced at $150,000

EMERALD ESTATES ... 1 Listing ... Priced at $350,000

ENCORE AT EASTLAKE ... 1 Listing ... Priced at $371,793

ENCORE AT GREAT PLAINS ... 3 Listings ... Priced from: $313,541 to $364,590

FIRST CREEK ... 1 Listing ... Priced at $235,000

FIRST CREEK CONDOS ... 1 Listing ... Priced at $245,000

FLORIDA PARK ... 1 Listing ... Priced at $109,900

FOX RUN ... 1 Listing ... Priced at $249,900

FOXDALE ... 3 Listings ... Priced from: $140,000 to $179,900

GARRISON VILLAGE ... 1 Listing ... Priced at $285,000

GEORGETOWN VILLAGE ... 1 Listing ... Priced at $374,000

GLENN OAKS ... 1 Listing ... Priced at $192,000

GREEN GABLES RESERVE ... 3 Listings ... Priced from: $478,922 to $523,000

GREEN MOUNTAIN ... 7 Listings ... Priced from: $249,900 to $447,330

GREENBROOK ... 1 Listing ... Priced at $305,000

GREENWOOD GARDENS ... 1 Listing ... Priced at $330,000

HAMPDEN COURT CONDOMINIUMS ... 2 Listings ... Priced from: $125,000 to $161,900

HAMPDEN EAST CONDOMINIUMS ... 2 Listings ... Priced from: $165,000 to $189,950

HEATHER GARDENS ... 10 Listings ... Priced from: $175,000 to $425,000

HEATHER RIDGE ... 7 Listings ... Priced from: $189,900 to $270,000

HERITAGE EAGLE BEND ... 2 Listings ... Priced from: $350,000 to $472,000

HERITAGE TODD CREEK ... 3 Listings ... Priced from: $390,000 to $420,000

HIGHLANDS AT WESTBURY ... 2 Listings ... Priced from: $312,000 to $320,000

HILLCREST ... 1 Listing ... Priced at $225,900

HILLSIDE CONDOS ... 1 Listing ... Priced at $165,000

HOMESTEAD VILLAGE ... 4 Listings ... Priced from: $484,900 to $625,000

HUNT CLUB ... 1 Listing ... Priced at $279,900

HUNTERS GLEN LAKESHORE ... 2 Listings ... Priced from: $350,000 to $397,900

HUNTERS HILL ... 1 Listing ... Priced at $222,500

HUNTERS RUN ... 2 Listings ... Priced from: $150,000 to $179,777

IN THE PINES BY FREDERICS BROTHERS ... 1 Listing ... Priced at $215,000

JASMINE CONDOMINIUMS ... 2 Listings ... Priced from: $129,000 to $139,000

JEFFERSON GREEN ... 3 Listings ... Priced from: $204,900 to $214,000

KENSINGTON AURORA ... 1 Listing ... Priced at $370,000

KNOLLS WEST ... 2 Listings ... Priced from: $350,000 to $350,000

LA FONTANA ... 1 Listing ... Priced at $220,000

LAKE ARBOR FAIRWAYS ... 2 Listings ... Priced from: $269,900 to $280,000

LAKE CHALET ... 1 Listing ... Priced at $225,000

LAKEFRONT AT BROADLANDS ... 1 Listing ... Priced at $390,000

LAKEPOINTE ... 1 Listing ... Priced at $185,000

LAKESHORE VILLAGE ... 1 Listing ... Priced at $250,000

LAKEWOOD HILLS ... 1 Listing ... Priced at $379,900

LANDING AT CHERRY CREEK ... 1 Listing ... Priced at $299,900

LANDMARK ... 3 Listings ... Priced from: $640,000 to $1,895,000

LATITUDE TOWHNHOMES ... 2 Listings ... Priced from: $325,000 to $335,000

LEGACY RIDGE ... 6 Listings ... Priced from: $387,000 to $570,897

LEGENDS AT HUNTERS GLEN ... 2 Listings ... Priced from: $225,000 to $270,000

LEYDEN ROCK ... 3 Listings ... Priced from: $460,000 to $659,934

LINCOLN SQUARE LOFTS ... 3 Listings ... Priced from: $265,000 to $319,000

LITTLETON STATION ... 10 Listings ... Priced from: $434,900 to $749,900

LITTLETON VILLAGE ... 4 Listings ... Priced from: $370,000 to $451,015

LONE TREE ... 4 Listings ... Priced from: $400,000 to $564,732

LOUISIANA PURCHASE ... 2 Listings ... Priced from: $189,900 to $239,900

LYN MEADOWS ... 1 Listing ... Priced at $257,500

MAPLE LEAF CONDOS ... 1 Listing ... Priced at $219,900

MARINA POINTE ... 1 Listing ... Priced at $212,500

MEADOW CREEK ... 1 Listing ... Priced at $324,900

MEADOW HILLS ... 1 Listing ... Priced at $279,900

MEADOW RANCH ... 1 Listing ... Priced at $449,900

MIRAMONTE RANCH ... 2 Listings ... Priced from: $273,000 to $275,000

MORNINGSIDE ... 5 Listings ... Priced from: $209,900 to $270,000

MOUNTAIN GATE ... 3 Listings ... Priced from: $225,900 to $256,500

MOUNTAIN VISTA ... 1 Listing ... Priced at $215,000

MOUNTAIN VISTA ARVADA ... 4 Listings ... Priced from: $170,000 to $210,000

MURPHY CREEK ... 2 Listings ... Priced from: $296,990 to $342,065

NORTHPARK ... 2 Listings ... Priced from: $318,000 to $355,000

OAKSHIRE ... 1 Listing ... Priced at $269,000

OBSERVATORY FLATS ... 4 Listings ... Priced from: $309,900 to $509,900

OLDE MILL ... 1 Listing ... Priced at $220,000

OLDE TOWNE ... 2 Listings ... Priced from: $200,000 to $216,000

PAINTED RIDGE ... 7 Listings ... Priced from: $314,000 to $388,950

PALOMINO PARK ... 5 Listings ... Priced from: $299,900 to $525,000

PARAMOUNT HEIGHTS ... 1 Listing ... Priced at $157,000

PARK RISE AT SUMMIT PT ... 1 Listing ... Priced at $300,000

PARKSIDE VILLAS ... 1 Listing ... Priced at $450,000

PEACHWOOD ... 1 Listing ... Priced at $209,900

PEBBLE BROOK ARVADA ... 3 Listings ... Priced from: $269,900 to $269,950

PENINSULA CONDOMINIUMS ... 1 Listing ... Priced at $285,000

PHEASANT RUN ... 2 Listings ... Priced from: $234,900 to $250,000

PIER POINT ... 2 Listings ... Priced from: $143,000 to $295,000

PIONEER HILLS CENTENNIAL ... 1 Listing ... Priced at $374,500

PLAZA DE MONACO TOWERS ... 1 Listing ... Priced at $139,000

PRAIRIE RIDGE AT SADDLE ROCK ... 1 Listing ... Priced at $295,000

PROMONTORY COURT ... 1 Listing ... Priced at $499,000

PROSPECTORS POINT ... 4 Listings ... Priced from: $159,700 to $195,000

QUAIL RUN ... 1 Listing ... Priced at $229,900

QUAILRIDGE TOWNHOME CONDOS ... 2 Listings ... Priced from: $264,500 to $269,999

QUINCY PARK CONDOMINIUMS ... 1 Listing ... Priced at $250,000

RAINTREE EAST ... 1 Listing ... Priced at $189,900

RALSTON TOWNHOMES ... 2 Listings ... Priced from: $569,000 to $569,000

RAMPARTS AT ROXBORO ... 1 Listing ... Priced at $430,000

RANCH CREEK VILLAS ... 1 Listing ... Priced at $280,000

RANCH RESERVE ... 2 Listings ... Priced from: $1,595,000 to $1,795,000

RESIDENCES AT OLDE TOWN SQUARE ... 1 Listing ... Priced at $271,000

RESIDENCES AT PENTERRA PLAZA ... 13 Listings ... Priced from: $325,000 to $1,679,500

RIDGEGATE ... 1 Listing ... Priced at $489,900

RIDGEVIEW EAGLE BEND ... 1 Listing ... Priced at $320,000

RIVER ROCK ... 1 Listing ... Priced at $232,500

ROCK RIDGE ... 1 Listing ... Priced at $200,000

SAN FRANCISCO ... 1 Listing ... Priced at $195,000

SETTLERS CHASE ... 2 Listings ... Priced from: $229,000 to $231,900

SHADOW WOOD ... 2 Listings ... Priced from: $250,000 to $265,000

SKYLINE ESTATES ... 1 Listing ... Priced at $320,000

SOLTERRA TOWNHOMES ... 1 Listing ... Priced at $438,385

SORREL RANCH ... 1 Listing ... Priced at $274,900

SOUTHCREEK ... 3 Listings ... Priced from: $255,000 to $320,000

SOUTHGLENN COMMONS ... 1 Listing ... Priced at $240,000

SOUTHPARK ... 1 Listing ... Priced at $360,000

SPINNAKER RUN CONDOS ... 1 Listing ... Priced at $172,500

SPIRE ... 12 Listings ... Priced from: $449,500 to $1,395,000

STANTON FARMS ... 1 Listing ... Priced at $289,900

STAR POINT ... 1 Listing ... Priced at $150,000

STEEPLECHASE CONDOMINIUMS ... 3 Listings ... Priced from: $250,000 to $289,500

STEPPINGTON PLACE ... 2 Listings ... Priced from: $100,000 to $134,000

STONE CANYON CONDOMINIUMS ... 2 Listings ... Priced from: $229,900 to $250,000

STONEY BROOK ... 4 Listings ... Priced from: $579,000 to $659,900

STONY CREEK ... 1 Listing ... Priced at $360,000

STRAWBERRY AT HEATHERRIDGE ... 1 Listing ... Priced at $190,000

SUGARMILL CONDOS ... 1 Listing ... Priced at $215,000

SUMMER HILL CONDOMINIUMS ... 1 Listing ... Priced at $330,000

SUMMIT PARK ... 1 Listing ... Priced at $312,500

SUNSET RIDGE CONDOS ... 2 Listings ... Priced from: $202,500 to $230,000

SUNSET TERRACE AT QUINCY OVERLOOK ... 6 Listings ... Priced from: $349,950 to $394,950

SUNSTONE ... 1 Listing ... Priced at $205,000

TEJON 10 ... 1 Listing ... Priced at $725,000

TEJON 34 ... 1 Listing ... Priced at $951,000

TELEGRAPH HILL II CONDOS ... 1 Listing ... Priced at $129,900

THE ASPENS ... 1 Listing ... Priced at $237,000

THE ENCLAVE ... 2 Listings ... Priced from: $195,000 to $200,000

THE FLATS AT FULTON COURT ... 2 Listings ... Priced from: $274,900 to $275,000

THE FLATS AT VILLA ROSSO ... 6 Listings ... Priced from: $340,504 to $670,358

THE LANDMARK ... 4 Listings ... Priced from: $829,000 to $2,950,000

THE NORMAN ... 1 Listing ... Priced at $497,000

THE SHORES ... 2 Listings ... Priced from: $275,000 to $299,900

THE VILLAS AT NORTH PARK ... 4 Listings ... Priced from: $393,000 to $428,000

THE VILLAS IN LAKEWOOD ... 1 Listing ... Priced at $259,900

THORNCREEK VILLAGE ... 2 Listings ... Priced from: $299,000 to $310,000

THREE FOUNTAINS ... 1 Listing ... Priced at $339,000

TIMBERCOVE ... 2 Listings ... Priced from: $260,900 to $279,500

TIMBERS ... 1 Listing ... Priced at $225,000

TOPAZ AT THE MALL ... 2 Listings ... Priced from: $154,500 to $164,900

TORREY PINES AT HEATHERRIDGE ... 1 Listing ... Priced at $154,900

TOWN CENTER TERRACE ... 3 Listings ... Priced from: $204,000 to $309,000

TOWNSHIP AT DAKOTA ... 2 Listings ... Priced from: $345,000 to $384,900

TRAIL CREEK RANCH ... 1 Listing ... Priced at $249,900

TRAIL RIDGE ... 1 Listing ... Priced at $299,950

TRAILS AT PARKFIELD LAKE ... 1 Listing ... Priced at $169,900

TRESANA ... 8 Listings ... Priced from: $384,900 to $865,000

TURNBURY ... 2 Listings ... Priced from: $440,000 to $488,000

VALLAGIO AT INVERNESS ... 4 Listings ... Priced from: $398,000 to $925,000

VANTAGE POINTE ... 4 Listings ... Priced from: $290,000 to $425,000

VERONA AT HIGHLANDS RANCH ... 2 Listings ... Priced from: $545,000 to $899,000

VILLAGE AT CITY CENTER ... 2 Listings ... Priced from: $245,000 to $245,000

VILLAGE EAST ... 1 Listing ... Priced at $335,000

VILLAGE LOFTS ... 4 Listings ... Priced from: $250,000 to $375,000

VILLAGE PLAZA LOFTS ... 1 Listing ... Priced at $339,000

VILLAGES OF YORKSHIRE ... 2 Listings ... Priced from: $239,900 to $250,500

VILLAS AT ASPEN RIDGE ... 2 Listings ... Priced from: $200,000 to $215,000

VILLAS AT CHERRY HILLS ... 3 Listings ... Priced from: $649,000 to $798,500

VILLAS AT COPPERLEAF ... 1 Listing ... Priced at $409,874

VISTAS AT CHERRYWOOD PARK ... 4 Listings ... Priced from: $339,900 to $384,443

WALNUT GROVE ... 1 Listing ... Priced at $335,000

WATERFORD CONDOS ... 4 Listings ... Priced from: $325,900 to $775,000

WELBY HILL ... 2 Listings ... Priced from: $217,500 to $225,900

WELLINGTON CONDOS ... 1 Listing ... Priced at $125,000

WEST LINE VILLAGE ... 4 Listings ... Priced from: $275,000 to $414,000

WESTGATE SQUARE TOWNHOMES ... 1 Listing ... Priced at $243,500

WESTLAND VILLAS ... 1 Listing ... Priced at $280,000

WESTMINSTER HOMES ... 1 Listing ... Priced at $215,000

WESTOWN ... 4 Listings ... Priced from: $321,523 to $387,595

WHISPERING PINES AURORA ... 1 Listing ... Priced at $449,622

WILDGRASS ... 3 Listings ... Priced from: $413,000 to $420,000

WILDHORSE RIDGE CONDOMINIUMS ... 1 Listing ... Priced at $189,000

WILLIAMS COURT ... 1 Listing ... Priced at $284,900

WILLOW RANCH CONDOMINIUMS ... 1 Listing ... Priced at $275,000

WILLOW TRACE ... 1 Listing ... Priced at $285,000

WINDSONG ... 1 Listing ... Priced at $279,900

WOLHURST LANDING ... 1 Listing ... Priced at $295,000

WOOD CREEK ... 1 Listing ... Priced at $145,000

WOODSIDE ... 2 Listings ... Priced from: $164,000 to $169,913

WOODSTREAM FALLS ... 4 Listings ... Priced from: $93,000 to $148,900

WYNDHAM PARK ... 2 Listings ... Priced from: $375,000 to $395,000

YACHT CLUB ... 1 Listing ... Priced at $299,000

YORKTOWN HOMES ... 1 Listing ... Priced at $210,000
Browse Condo Listings within this Area
Community Locations

---
The Fair Housing Act prohibits discrimination in housing based on color, race, religion, national origin, sex, familial status, or disability.

The content relating to real estate for sale in this Web site comes in part from the Internet Data eXchange ("IDX") program of METROLIST, INC. ® Real estate listings held by brokers other than LIV Sotheby's are marked with the IDX Logo. This information is being provided for the consumers' personal, non-commercial use and may not be used for any other purpose. All information subject to change and should be independently verified.

This publication is designed to provide accurate and authoritative information in regard to the subject matter covered. It is displayed with the understanding that the publisher and authors are not engaged in rendering real estate, legal, accounting, tax, or other professional service and that the publisher and authors are not offering such advice in this publication. If real estate, legal, or other expert assistance is required, the services of a competent, professional person should be sought.

The information contained in this publication is subject to change without notice. METROLIST, INC. MAKES NO WARRANTY OF ANY KIND WITH REGARD TO THIS MATERIAL, INCLUDING, BUT NOT LIMITED TO, THE IMPLIED WARRANTIES OF MERCHANTABILITY AND FITNESS FOR A PARTICULAR PURPOSE. METROLIST, INC. SHALL NOT BE LIABLE FOR ERRORS CONTAINED HEREIN OR FOR ANY DAMAGES IN CONNECTION WITH THE FURNISHING, PERFORMANCE, OR USE OF THIS MATERIAL.

| | |
| --- | --- |
| | PUBLISHER'S NOTICE: All real estate advertised herein is subject to the Federal Fair Housing Act and the Colorado Fair Housing Act, which Acts make it illegal to make or publish any advertisement that indicates any preference, limitation, or discrimination based on race, color, religion, sex, handicap, familial status, or national origin. METROLIST,INC. will not knowingly accept any advertising for real estate that is in violation of the law. All persons are hereby informed that all dwellings advertised are available on an equal opportunity basis. |

COPYRIGHT © 2017 By METROLIST, INC. 7100 E. Belleview Ave. #110 - Greenwood Village, CO 80111 USA

ALL RIGHTS RESERVED WORLDWIDE. No part of this publication may be reproduced, adapted, translated, stored in a retrieval system or transmitted in any form or by any means, electronic, mechanical, photocopying, recording, or otherwise, without the prior written permission of the publisher.

Information Deemed Reliable But Not Guaranteed. The information being provided is for consumer's personal, non-commercial use and may not be used for any purpose other than to identify prospective properties consumers may be interested in purchasing. This information, including square footage, while not guaranteed, has been acquired from sources believed to be reliable.

Last Updated: 2017-07-21 11:24:46