Denver Condo Mania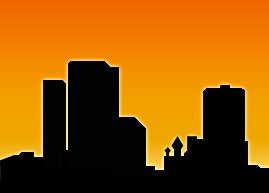 Aurora is the third most populous city in the state of Colorado with over 325,000 residents. While technically its own municipality, the character of Aurora is largely suburban; as a result, it is predominately viewed as a suburb of Denver.

Aurora condos are plentiful among the dozens of neighborhoods, districts, and military installations that comprise the city. There are opportunities to purchase Aurora condos near parks, open space, or golf courses, many with mountain views.
Condo Mania Market Reports

---

AURORA Quarterly Market Report

The resale activity for condos in Aurora for the second quarter decreased 27.6% with 520 sold compared to 718 in the second quarter of 2016.

The Median Sale Price for condos sold in Aurora for the second quarter increased 13.4% with a median price of $212,000 as compared to $187,000 in the second quarter of 2016.
Featured Communities in AURORA

Heather Gardens is a 55+ adult community situated on 200 acres less than a mile from the light rail station, I-225, and Cherry Creek State Park. Residences at Heather Gardens vary in style, from patio homes and townhomes to multi-story condominium buildings. Amenities include 24/7 security and maintenance checks, allowing residents to enjoy a virtually worry-free living environment. Heather Gardens offers over 100 recreational activities and classes. Within the community is the ...

| | |
| --- | --- |
| # Active Listings | 7 |
| Min Price | $165,000 |
| Max Price | $200,000 |
| Avg Price | $180,214 |
| PPSFT | $0 |





This Aurora community is located in a quiet suburb just east of Denver. The property has a pool and is very close to the Heather Ridge Golf and Country Club.Heather Ridge community has a park close by and the school district is very desirable.
Browse by AURORA Community

Community
Active Listings
Price Range

---

APPLE VALLEY
2 Listings
Priced from: $185,000 to $214,900
APPLETREE EAST
1 Listing
Priced at $179,000
BAYBERRY
7 Listings
Priced from: $165,000 to $200,000
BEACON POINT
2 Listings
Priced from: $349,900 to $359,000
BRANDON PARK
2 Listings
Priced from: $199,000 to $225,000
BRANDYCHASE EAST
1 Listing
Priced at $135,000
BREAKAWAY CONDOS
1 Listing
Priced at $178,000
BUCKINGHAM OAKS CONDOS
2 Listings
Priced from: $153,200 to $165,000
CEDAR COVE
3 Listings
Priced from: $155,000 to $169,900
CHAMBERS RIDGE
2 Listings
Priced from: $245,000 to $250,000
CHAPARRAL
1 Listing
Priced at $155,000
CHARLESTON PLACE CONDOS
1 Listing
Priced at $220,000
CHATEAUX AT AURORA PARK
2 Listings
Priced from: $360,000 to $364,900
COBBLESTONE
1 Listing
Priced at $249,900
COLONY AT CHERRY CREEK
1 Listing
Priced at $258,000
COPPER RIDGE
1 Listing
Priced at $140,000
COTTAGE GROVE
4 Listings
Priced from: $262,800 to $293,900
COUNTRY CLUB RIDGE
1 Listing
Priced at $164,000
COUNTRY GREEN
1 Listing
Priced at $239,900
DANBURY PARK
1 Listing
Priced at $365,000
DISCOVERY AT QUINCY LAKE
1 Listing
Priced at $255,000
EDENBROOK CONDOMINIUMS
2 Listings
Priced from: $110,000 to $155,000
ELEVEN ONE ELEVEN
1 Listing
Priced at $150,000
ENCORE AT GREAT PLAINS
3 Listings
Priced from: $313,541 to $364,590
FIRST CREEK
1 Listing
Priced at $235,000
FOXDALE
3 Listings
Priced from: $140,000 to $179,900
FRENCH CREEK
1 Listing
Priced at $257,500
HALLCRAFTS VILLAGE
5 Listings
Priced from: $189,999 to $215,000
HEATHER GARDENS
10 Listings
Priced from: $175,000 to $425,000
HEATHER RIDGE
7 Listings
Priced from: $189,900 to $270,000
HERITAGE EAGLE BEND
2 Listings
Priced from: $350,000 to $472,000
HIGH HOLLOWS
3 Listings
Priced from: $75,000 to $99,990
IN THE PINES BY FREDERICS BROTHERS
1 Listing
Priced at $215,000
KENSINGTON AURORA
1 Listing
Priced at $370,000
LAKEPOINTE
1 Listing
Priced at $185,000
LANDING AT CHERRY CREEK
1 Listing
Priced at $299,900
LOUISIANA PURCHASE
2 Listings
Priced from: $189,900 to $239,900
LYN MEADOWS
1 Listing
Priced at $257,500
MEADOW HILLS
1 Listing
Priced at $279,900
MOON SHADOW
2 Listings
Priced from: $249,900 to $265,000
MURPHY CREEK
2 Listings
Priced from: $296,990 to $342,065
OLDE TOWNE
2 Listings
Priced from: $200,000 to $216,000
PAINTED RIDGE
7 Listings
Priced from: $314,000 to $388,950
PEACHWOOD
1 Listing
Priced at $209,900
PENINSULA CONDOMINIUMS
1 Listing
Priced at $285,000
PHEASANT RUN
2 Listings
Priced from: $234,900 to $250,000
PIER POINT
2 Listings
Priced from: $143,000 to $295,000
PINNACLE RANCH
3 Listings
Priced from: $225,000 to $244,999
PRAIRIE RIDGE AT SADDLE ROCK
1 Listing
Priced at $295,000
QUAIL RUN
1 Listing
Priced at $229,900
RAINTREE EAST
1 Listing
Priced at $189,900
RIDGEVIEW EAGLE BEND
1 Listing
Priced at $320,000
ROCK RIDGE
1 Listing
Priced at $200,000
SAN FRANCISCO
1 Listing
Priced at $195,000
SORREL RANCH
1 Listing
Priced at $274,900
SPINNAKER RUN CONDOS
1 Listing
Priced at $172,500
STEPPINGTON PLACE
2 Listings
Priced from: $100,000 to $134,000
STONE CANYON CONDOMINIUMS
2 Listings
Priced from: $229,900 to $250,000
STRAWBERRY AT HEATHERRIDGE
1 Listing
Priced at $190,000
SUMMIT PARK
1 Listing
Priced at $312,500
SUNSTONE
1 Listing
Priced at $205,000
TELEGRAPH HILL II CONDOS
1 Listing
Priced at $129,900
THE ASPENS
1 Listing
Priced at $237,000
THE FLATS AT FULTON COURT
2 Listings
Priced from: $274,900 to $275,000
THE SHORES
2 Listings
Priced from: $275,000 to $299,900
TIMBERS
1 Listing
Priced at $225,000
TOPAZ AT THE MALL
2 Listings
Priced from: $154,500 to $164,900
TORREY PINES AT HEATHERRIDGE
1 Listing
Priced at $154,900
TOWN CENTER TERRACE
3 Listings
Priced from: $204,000 to $309,000
TRAIL RIDGE
1 Listing
Priced at $299,950
VILLAGE AT CITY CENTER
2 Listings
Priced from: $245,000 to $245,000
VILLAGE EAST
1 Listing
Priced at $335,000
VILLAS AT ASPEN RIDGE
2 Listings
Priced from: $200,000 to $215,000
VILLAS AT COPPERLEAF
1 Listing
Priced at $409,874
WHISPERING PINES AURORA
1 Listing
Priced at $449,622
Browse Individual Listings within this City
Community Locations

---
The Fair Housing Act prohibits discrimination in housing based on color, race, religion, national origin, sex, familial status, or disability.

Information Deemed Reliable But Not Guaranteed. The information being provided is for consumer's personal, non-commercial use and may not be used for any purpose other than to identify prospective properties consumers may be interested in purchasing. This information, including square footage, while not guaranteed, has been acquired from sources believed to be reliable.

Last Updated: 2017-07-21 11:24:46