Denver Condo Mania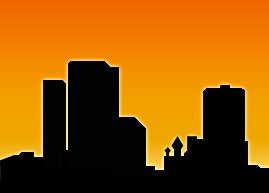 High ceilings, an urban design, and wide open spaces are just some of the qualities that make the loft a desirable option. If you like lofts, then Denver is the place for you, because our fair city has the most loft buildings in the west. Denver lofts vary from the new "loft style" to the historic building conversions that give you the true loft experience with exposed pipes, wood, concrete and brick. 

Another reason to choose a loft is that many loft buildings have great locations, like the Diamond Lofts across from Coors Field in the Ballpark area. There are also a large concentration of loft buildings in the LoDo area as well.
Featured Articles

LoDo has a Great Collection of Historic Lofts - Here's One Reason Why
Historic lofts are everywhere in LoDo. They could have been torn down to make way for modern structures. Here's one reason they were not.

Three Reasons to Live in a Loft or Condo in LoDo
LoDo is one of the more popular areas for our clients interested in buyer in Denver. Here's why.

Get a Piece of History with a Denver Loft
What is it about historic lofts in Denver that people prefer over newer lofts? In a word, character.

Is a Denver Loft for You?
Denver is a great city for lofts. Downtown, and more specifically, LODO (Lower Downtown), is full of industrial buildings that were converted into lofts, like the Flour Mill Lofts.
Featured Community

Stunning contemporary design and exposed steel beams make Streetcar Lofts the definition of urban chic. These awe-inspiring two-story lofts offer sweeping open style, 10-foot ceilings and warm hardwoods that seamlessly connect to a lush gourmet kitchen with European-type cabinets, quartz countertops, porcelain backsplash and Bosch stainless steel appliances. Two-bedroom floor plans range from 1,218 to 1,488 square feet, and most contain a third-floor rooftop deck with scenic park and Rocky ...
Featured Community

You can't miss Glass House - a 389-unit development consisting of two 23-story glass buildings resting upon one base building in the popular area of Riverfront Park. Just outside the front door is Commons Park, various biking and jogging trails, restaurants, bars and coffee shops. Most units at Glass House have either city or mountain views from their grand floor-to-ceiling windows as well as high-end finishes. The amenities of the Glass House are unsurpassed. Residents enjoy a ...
Featured Community

The Palace Lofts was one of the first new construction loft style buildings in the LoDo area. The property is located in the heart of downtown Denver, with shops restaurants and bars right outside its doorstep. Residents can walk a mere five blocks to catch a baseball game at Coors Field. Its location affords easy access to major highways while bypassing city traffic congestion and offers fantastic mountain and city views from each unit's private terrace. The Palace Lofts has a ...
Featured Community

St Lukes Lofts are a dazzling fusion of legacy industrial design elements and stunning contemporary style. After reconstruction, these 41 luxury lofts emerged from an old seven-story St. Luke's medical building. Aside from original metal staircases, exposed brick and ductwork, you can find sweeping open floor plans, 10-to-20-foot ceilings, dramatic floor-to-ceiling glass, hardwoods and metal fireplaces as well as gourmet kitchens with stainless steel appliances and granite counters. Enjoy ...
Featured Community

Titanium Lofts is located in LoDo, just a few blocks from Coors Field. Named for its use of titanium columns, the building includes six floors with mixed use for the first two, and 24 residential lofts in the upper four floors. Residents can enjoy a wide array of culture, eateries and bars within easy walking distance from the Titanium Lofts. Units feature large, modern kitchens, balconies overlooking historic LoDo and private underground parking.
Browse Condos, Lofts and Townhomes by Community

2501 GROVE CONDOMINIUMS ... No Active Listings

AJAX LOFTS ... 1 Listing ... Priced at $590,000

AURARIA LOFTS ... No Active Listings

BAG FACTORY LOFTS ... 1 Listing ... Priced at $649,000

BALDWIN LOFTS ... No Active Listings

BAYLY LOFTS ... 2 Listings ... Priced from: $469,000 to $699,000

BLAKE STREET LOFTS ... No Active Listings

BRIARGATE LOFTS ... No Active Listings

CADILLAC LOFTS ... 1 Listing ... Priced at $465,000

CENTURY LOFTS ... No Active Listings

CONFLUENCE HEIGHT ... No Active Listings

DAKOTA LOFTS ... No Active Listings

DENVER DRY CONDOMINIUMS ... 1 Listing ... Priced at $399,000

DIAMOND LOFTS ... No Active Listings

DOWNING STREET STATION ... No Active Listings

EDBROOKE LOFTS ... 1 Listing ... Priced at $634,000

EDGEWATER PARK ... No Active Listings

EMERSON UPTOWN LOFTS ... 1 Listing ... Priced at $469,000

EURO LOFTS ... 2 Listings ... Priced from: $450,000 to $479,900

FIRECLAY LOFTS ... 2 Listings ... Priced from: $359,990 to $500,000

FIVE POINTS ... 2 Listings ... Priced from: $1,300,000 to $1,650,000

FLATS ON UPPER 24 ... No Active Listings

FLOUR MILL LOFTS ... 2 Listings ... Priced from: $995,000 to $1,200,000

FRANKLIN LOFTS ... 2 Listings ... Priced from: $760,000 to $850,000

FURNITURE FACTORY LOFTS ... No Active Listings

GILPIN GROVE ... No Active Listings

GLASS HOUSE ... 6 Listings ... Priced from: $415,000 to $815,000

GRAND CHEROKEE LOFTS ... 1 Listing ... Priced at $435,000

HANGAR LOFTS ... No Active Listings

HARDWARE BLOCK LOFTS ... No Active Listings

HIGHLAND LOFTS ... No Active Listings

HIGHLAND TERRACE ... 1 Listing ... Priced at $389,900

HIGHLANDS SKYLOFTS ... 2 Listings ... Priced from: $530,000 to $590,000

ICEHOUSE LOFTS ... 1 Listing ... Priced at $859,000

ILIFF PLACE ... No Active Listings

ISBELL LOFTS ... No Active Listings

JACK KEROUAC LOFTS ... No Active Listings

JACKSON STREET VILLAS ... No Active Listings

LINCOLN SQUARE LOFTS ... No Active Listings

LOFTS AT 2245 BLAKE STREET ... No Active Listings

LOFTS AT DENVER ROCK DRILL ... No Active Listings

LOFTS AT STAPLETON ... 1 Listing ... Priced at $239,900

LOGAN LOFTS ... No Active Listings

LOUISIANA STATION LOFTS ... No Active Listings

MCA WORKSPACE LOFTS ... No Active Listings

METROPOLITAN LOFTS ... 1 Listing ... Priced at $440,000

MIDLAND LOFTS ... No Active Listings

MODA LOFT AT STAPLETON ... No Active Listings

NEUSTETERS ... No Active Listings

ONE WYNKOOP PLAZA ... 1 Listing ... Priced at $4,000,000

OVERLOOK CONDOMINIUMS ... 1 Listing ... Priced at $575,000

PALACE LOFTS ... 4 Listings ... Priced from: $450,000 to $690,000

PARK MEADOWS CONDOS ... No Active Listings

PARK PLACE LOFTS ... No Active Listings

PARK PLACE TOWERS ... 1 Listing ... Priced at $499,900

PARKER LANDING ... No Active Listings

PHEASANT RUN ... No Active Listings

PRAIRIE MEADOWS ... No Active Listings

PROMENADE LOFTS ... 1 Listing ... Priced at $425,000

PROMONTORY COURT ... 2 Listings ... Priced from: $339,900 to $519,500

QUAIL SQUARE CONDOS ... No Active Listings

RAIL YARD LOFTS ... 1 Listing ... Priced at $399,900

RESIDENCES AT CIVIC CENTER ... No Active Listings

ROCKY MOUNTAIN WAREHOUSE LOFTS ... No Active Listings

ROMEO BLOCK LOFTS CONDOMINIUMS ... No Active Listings

SHOSHONE LOFTS ... No Active Listings

SILVER SQUARE LOFTS ... No Active Listings

SILVER STATE LOFTS ... 1 Listing ... Priced at $325,000

SKY LOFTS ... No Active Listings

SKYLAKE RANCH ... No Active Listings

SKYMARK ... No Active Listings

ST LUKES LOFTS ... 4 Listings ... Priced from: $475,000 to $500,000

STADIUM LOFTS ... 1 Listing ... Priced at $450,000

STEAM PLANT LOFTS ... No Active Listings

STEELBRIDGE LOFTS ... No Active Listings

STREETCAR LOFTS ... 9 Listings ... Priced from: $464,000 to $630,000

STREETCAR STABLES ... No Active Listings

STUDIO 70 ... 1 Listing ... Priced at $370,000

TAXI LOFTS ... No Active Listings

TITANIUM LOFTS ... 3 Listings ... Priced from: $710,000 to $1,175,000

TOPAZ AT THE MALL ... 2 Listings ... Priced from: $95,000 to $129,900

TOWNE SQUARE LOFTS ... No Active Listings

VIEWPOINT ... No Active Listings

VILLAGE LOFTS ... 1 Listing ... Priced at $385,000

VILLAGE PLAZA LOFTS ... No Active Listings

WALNUT LOFT ... No Active Listings

WASHINGTON STATION LOFTS ... No Active Listings

WATERSIDE LOFTS ... No Active Listings

WAZEE LOFTS CONDOMINIUMS ... No Active Listings

WAZEE WIRE WORKS ... No Active Listings

WEST END LOFTS ... 1 Listing ... Priced at $440,000

WEWATTA TRANSFER ... No Active Listings

WILLIAMS STREET LOFTS ... No Active Listings

WINTER PARK ... No Active Listings
Community Locations

---
Featured Condo Mania Lofts For Sale
The Fair Housing Act prohibits discrimination in housing based on color, race, religion, national origin, sex, familial status, or disability.

Information Deemed Reliable But Not Guaranteed. The information being provided is for consumer's personal, non-commercial use and may not be used for any purpose other than to identify prospective properties consumers may be interested in purchasing. This information, including square footage, while not guaranteed, has been acquired from sources believed to be reliable.

Last Updated: 2017-05-26 12:12:18