Denver Condo Mania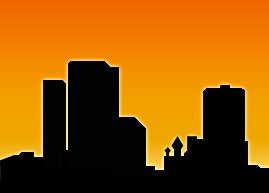 New Construction Condos in Denver

Currently, there 120 ACTIVE Condo Listings at this time for the category New Construction Condos in Denver. Asking Prices range from $275,000 to $1,849,000 with an average price of $619,091 and a Avg Price Per Sq Foot of $434.

As Denver grows, new construction condo options are trending toward modern townhome style. You'll find mostly infill projects in the urban core, with with two and three-story townhomes at the forefront. With the benefits of additions such as balconies, rooftop decks, small gardens and garages, this a great option for urbanites that want all the latest interior bells and whistles.

However, midrise and highrise condos aren't totally left in the cold. High profile new construction condo highrises like The Coloradan and Lakehouse 17 will fulfill the desire for luxury highrise living.
Featured Articles

The new must-have in Denver Townhomes
It's all about the roof in these multi-level Denver Townhomes.

Denver Infill Townhomes
After over a decade of Denver's new construction leaning towards high profile high rise buildings, it appears that the low-rise contemporary townhome format is the immediate future.
Featured Community

Life is a work of modern art at S Park. Ninety nine residences in this progressive 2017 community include eight four-story townhomes with private rooftop decks and 91 condos that consist of studios and one-to-three bedroom flats as well as tri-level condos with four bedrooms. Nineteen floor plans, which range from 519 to 2,414 square feet, are characterized by open contemporary design, hardwoods, quartz countertops, Bosch stainless steel appliances and light and dark color schemes. Besides ...
Featured Community

From serene waterfront views and lush organic gardens to luxurious high rise condos and urban ease, Lakehouse 17 harmoniously blends the best of nature and city life. Opening in 2019, this new construction highrise has awe-inspiring penthouses, condos and rowhomes with open design, tall ceilings, floor-to-ceiling glass, hardwoods, quartz countertops, Italian cabinets and spacious private balconies. Amenities range from gated security, a concierge and heated parking garage to a sparkling ...
Featured Community

Mirador at Tennyson is a sumptuous fusion of historic 1929 architecture and contemporary 2017 style. Twenty four condos in the original El Jebel Shrine, which range from 1,041 to 2,329 square feet, come with stunning open design, lush hardwood flooring, 10-foot ceilings and spacious balconies. Chic gourmet kitchens with Kitchen Aid stainless steel appliances and quartz islands are ideal for entertaining. In addition to gated security and a heated parking garage, amenities include a golf ...
Featured Community

| | |
| --- | --- |
| # Active Listings | 6 |
| Min Price | $369,000 |
| Max Price | $689,000 |
| Avg Price | $500,667 |
| PPSFT | $0 |




Featured Community

New beginnings and designer finishes are synonymous with The Flats at Villa Rosso. Whether you opt for a one or two-bedroom condo in this gated community, you'll have an abundance of awe-inspiring style. In addition to 10-foot ceilings, lush hardwoods and floor-to-ceiling glass leading to the spacious balcony, your open concept living space contains a formal dining area and sleek gourmet kitchen with Kitchen Aid stainless steel appliances, solid quartz countertops and island breakfast bar. ...
Browse Condos, Lofts and Townhomes by Community

10 ON TENNYSON ... No Active Listings

18TH AND JULIAN TOWNHOMES ... No Active Listings

19TH ROW II ... No Active Listings

29 TENN ... No Active Listings

69TH AVENUE VILLAS ... No Active Listings

ARIA COHOUSING ... 3 Listings ... Priced from: $280,000 to $470,000

ARIA TOWNHOMES ... 1 Listing ... Priced at $475,000

ART DISTRICT ROWHOMES ... 1 Listing ... Priced at $585,000

BACKYARD RESIDENCES ... No Active Listings

BAKER EIGHT ... 3 Listings ... Priced from: $459,000 to $559,000

BOULEVARD ONE AT LOWRY ... No Active Listings

BUCKLEY ROW TOWNHOMES ... 3 Listings ... Priced from: $850,000 to $1,100,000

CHAMPA PLACE ... No Active Listings

CITY TOWNES ON VINE ... No Active Listings

COBALT ROW ... 3 Listings ... Priced from: $499,900 to $509,900

COLORADAN ... No Active Listings

CRESTMOOR HEIGHTS ... 2 Listings ... Priced from: $598,900 to $705,500

ELATI 22 TOWNHOMES ... 4 Listings ... Priced from: $597,000 to $648,000

FACTORY FLATS ... 2 Listings ... Priced from: $479,000 to $575,000

FORWARD CHERRY CREEK ... No Active Listings

GOSS CORNER ... No Active Listings

HIGHLANDS SKYLOFTS ... 1 Listing ... Priced at $540,000

IRVING ROW 5 ... No Active Listings

JEFFPARK 6 ... No Active Listings

JULIAN STREET TOWNHOMES ... No Active Listings

LAKEHOUSE 17 ... 15 Listings ... Priced from: $528,150 to $1,849,000

LOCALE 24 ... 1 Listing ... Priced at $691,000

LUX IN LOHI ... No Active Listings

MAYFAIR ROW ... No Active Listings

MIRADOR AT TENNYSON ... 9 Listings ... Priced from: $590,000 to $999,000

OBSERVATORY HEIGHTS ... 1 Listing ... Priced at $403,230

OGDEN FLATS ... 4 Listings ... Priced from: $384,000 to $1,150,000

ORPHEUS ... 2 Listings ... Priced from: $313,900 to $327,900

PECOS ROW ... 2 Listings ... Priced from: $509,900 to $520,900

PECOS15 ... 2 Listings ... Priced from: $549,900 to $565,000

PERRY ROW AT SLOANS LAKE ... 5 Listings ... Priced from: $534,900 to $775,000

RIVER ROW HOMES ... No Active Listings

S PARK ... 20 Listings ... Priced from: $291,797 to $899,936

SAOLA TOWNHOMES ... 5 Listings ... Priced from: $449,000 to $599,000

SKYLAND VILLAGE ... 6 Listings ... Priced from: $369,000 to $689,000

STREETCAR LOFTS ... 6 Listings ... Priced from: $600,000 to $630,000

TENNYSON SOCIAL ... No Active Listings

THE CASSIDY ... 2 Listings ... Priced from: $510,000 to $660,000

THE FLATS AT VILLA ROSSO ... 6 Listings ... Priced from: $340,504 to $670,358

THE WHEATLEY BROWNSTONES ... No Active Listings

VINE ROWHOMES ... 1 Listing ... Priced at $794,000

VISTA SLOANS LAKE ... 1 Listing ... Priced at $524,900

W 24 ... 2 Listings ... Priced from: $499,500 to $650,160

WEST LINE VILLAGE ... 4 Listings ... Priced from: $275,000 to $414,000

WESTMINSTER STATION ... No Active Listings

WRIGLEY ON PENN ... 3 Listings ... Priced from: $363,000 to $616,000
Community Locations

---
Featured Condo Mania New Construction Condos For Sale
The Fair Housing Act prohibits discrimination in housing based on color, race, religion, national origin, sex, familial status, or disability.

Information Deemed Reliable But Not Guaranteed. The information being provided is for consumer's personal, non-commercial use and may not be used for any purpose other than to identify prospective properties consumers may be interested in purchasing. This information, including square footage, while not guaranteed, has been acquired from sources believed to be reliable.

Last Updated: 2017-07-21 11:24:46